Logistics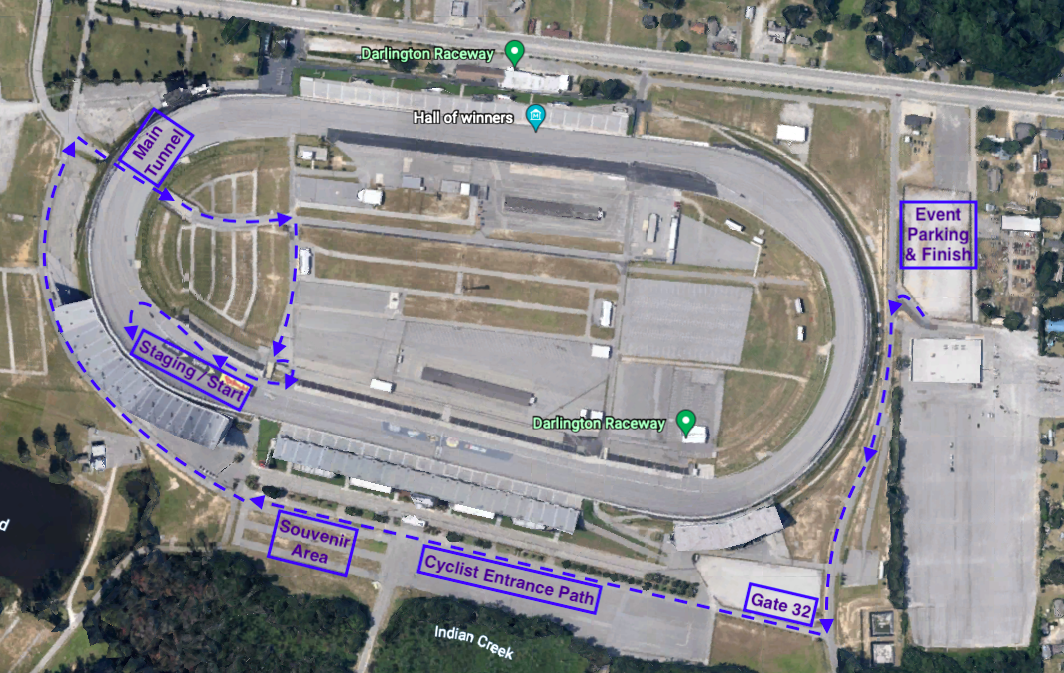 Figure 1:
Route from Parking Area to Event Start Area (Note Corral Signs and line up accordingly.)

Figure 2:
Track laps. Cyclists complete one full lap. Then begin moving towards inside lane to hit back stretch pit. Begin to slow as travel along back stretch pit.
SHARP LEFT TURN AT END OF PIT LANE!!!

Figure 3:
Track Exit
Figure 4:
Infield exit through main tunnel.
USE CARE. VEHICULAR TRAFFIC MAY BE PRESENT!!!
Figure 5:
All routes will finish at Manheim Parking Area. Lunch will be served there beginning at 11:00.